NOTE: Hello readers!!! This is my first battle scenario. So if you see anything that need improvement, let me know. Alright then!!

During World War 3, one Soviet battalion managed to capture an Allied Prototype Chronosphere. Believing it will help them win the war, the Soviets decided to use it to teleport to Washington D.C. They did teleport to Washington D.C. However, they teleported to the wrong universe. In fact, they teleported to the TIBERIUM Universe, when the Third Tiberium War rages on.
What happens when the Soviets and GDI forces meet? That question has yet to be answered.
The Soviets
VS.
The GDI
WHO IS DEADLIEST??
Units they will  be used:
| UNITS | SOVIET | GDI |
| --- | --- | --- |
| Infantry | 5 Soviet Conscripts equipped with ADK-45 and Molotov Cocktails | 5 GDI Riflemen equipped with GD-2 Assault Rifle |
| Heavy Infantry | 3 Flak Troopers with flak gun | 3 Missile Soldiers with FGM-90 launcher |
| Tank | 2 Hammer Tanks; one with 85mm cannon and one with "Leech Beam" | 2 Predator Tanks; one with 150mm cannon and one with railgun |
| Heavy Tank | 1 Apocalypse Tank | 1 Mammoth Tank |
| Attack Helicopter | 2 Twinblades | 2 Orca Gunships |
Background Informations
SOVIETS
"

FOR MOTHER RUSSIA!!!!

— Soviet Conscripts' motto

"
The Soviet Army Doctrine is simple: attack the enemy with manpower and brute strength. The Soviets relied on artilleries, heavy armors, and of course, thousands of conscripts. Although they are not as well-trained as their enemies, their lack of trainings was made up for cheap pricing, heavy armors and lots of manpowers.
GLOBAL DEFENSE INITIATIVE
"

Sanctioned by the United Nations, the Global Defense Initiative has one goal: to eliminate multi-national terrorism in an effort to preserve freedom.

— EVA Database briefing

"
The GDI, on the other hand, has better training than the Soviets. GDI infantries are capable of adapting in almost every environments. Their weapons are also high-techs and are often better than their opponents. However, they are more expensive and are in less quantities than the Soviets. Therefore, the GDI relies on tactical victories in order to gain a strategtic one.
EXPERIENCES
Both the Soviets and the GDI have gained experiences in fighting in battles. The Soviets have fought with the Allies and the Empire during World War 3. Meanwhile, the GDI gained experiences by fighting against the Brotherhood of Nod and the Scrin.
X-Factors
TRAININGS
GDI units trained in urban combats and adapting into their environments. They also learned how to use tactics to gain an advantage. The Soviets are not so well-trained since they are primarily used as cannon fodders.
WEAPONS
GDI units are equipped with state-of-the-art weapons and technologies. The Soviets, however, use primative weapons such as AK assault rifles and Molotov Cocktails. The Soviets' Hammer Tanks also have access to the "Leech Beam" which allow the tanks to absorb the enemies' HPs and use them to heal themselves (similar to what a vampire do).
ARMORS
Although GDI forces have better weapons, the Soviets counter this with heavier armors (with the exception of conscripts).
MOBILITIES
Because of the Soviets' heavy armors, their units are slower than GDI units.
BRUTALITY
Soviet forces often concentrate all firepower to one strategtic target while GDI forces often split up and use tatics.
THE VERDICT?
X-Factors

| SOVIETS | X-FACTOR | GDI |
| --- | --- | --- |
| 63 | TRAININGS | 75 |
| 69 | WEAPONS | 74 |
| 72 | ARMORS | 65 |
| 70 | MOBILITIES | 73 |
| 75 | BRUTALITY | 70 |
IMAGES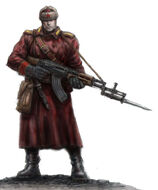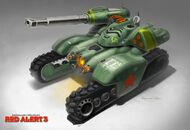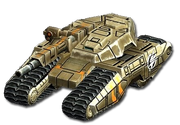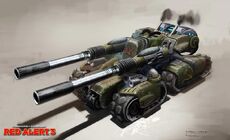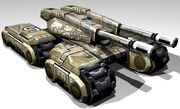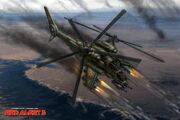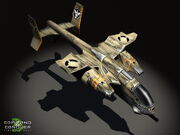 HOW TO VOTE
You can vote by commenting which is deadlier in the comment below. You can either write in a few sentences explaining why one is better than the other or you can give out some edges. Please don't vote based on opinions such as "Soviet is the best factions" or "GDI sucks". They will be ignored. Voting closed in 7/7/13.
THE BATTLE
TBA
Expert's Opinion
TBA