This is the news article for the month of April in the year 2011.
News
Deadliest Warrior Network
Well, after seeing the VWN system I thought maybe we should incorporate something like that at our wiki and The Deadliest Warrior Wiki. The Deadliest Warrior Network provides an easy-to-use link between the two wikis. My goal for this is to, hopefully, attract users to visit our wiki and visit the DW wiki.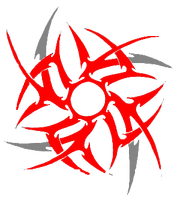 Rules
I am really considering redoing the Rules of the Wiki since it is extremely disorganized and has several grammatical and spelling errors. In addition, there are probably some rules that we do not need. What my plan is to replace the rules with the policies since they are more straight forward. Please leave a message on what you want changed.
Twitter
Astrotorical brought up a good suggestion that we implement a Twitter account for this wiki, possibly making a Deadliest Fiction and Deadliest Warrior wiki Twitter account. Please leave a message about what you think about this.
In Other News
MLB Opening Day 2011 is March 31.
The 2011 Libyan Civil War still rages on, estimated death tolls reach 10,000.
On a lighter note, Mortal Kombat gets released April 19th
Leolab celebrates his birthday towards the end of the month.
Battle of the Month
Addendum
Our Main Page has been completely redesigned thanks to the help of the Content Team over at Wikia. I especially thank XD1 who is on the Content Team for spending time here and redesigning everything, something that I could not do. I very much appreciate his efforts and contributing his help towards making our wiki a better one. I hope to use his theme examples to possibly redesign the main page for the Deadliest Warrior Wiki.