Two of the greatest heroes of Ennon, one valiant, one wise, but who is the deadliest?
The Druid
After a lifetime dwelling in the ancient forests the Druid has learned the ways of nature and is an expert healer. He has the ability to heal himself and recover from any wound. The Druid knows this invasion of monsters is unnatural and believes it is his duty to set the world back into its proper balance.
He escaped from the village of druids when it was taken by the dark druid, and has resided in the forest ever since. He then participated in the attack on Castle Fortaan.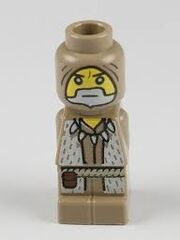 The Druid
Ability:
Restore full health

Type:

Ranged
Weapon:
Staff
The Druid is wise and carefully thinks out each situation. Although violence is not his way, he will not refrain from rightful battle. His abilities have kept him alive for a century.
The Knight
A proud and decorated warrior in the army of Ennon. He is able to outfight and outmaneuver even the cleverest of foes. The Knight was stationed far from Castle Fortaan at the time of the invasion and was unable to stave off the monsters' attack. He has returned to fulfill his duty to protect the kingdom.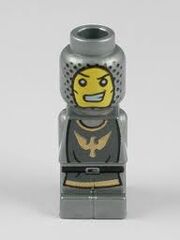 The Knight
Ability:

Move up to two spaces and damage an enemy

Type:
Melee
Weapon
Sword
The Knight is Brave and will valiantly do his duty. Strong, he will attack without hesitation for his people.
Community content is available under
CC-BY-SA
unless otherwise noted.