DF News
Battle of the Decade is officially over! Thank you to all the voters and congratulations to the winners. Check the Discord for the results. The BotD blog will be updated once the awards are finished.
Sorry for the delay of the news blogs. Skully is busy with real life and my will to write this has been hampered somewhat by personnel issues. Still it is here now and will include stories from the last few months.
World News
The New York Times has recently leaked information regarding Trump's tax records which report years of massive losses and an upcoming audit that threatens to upend all of his empire in the coming years. This has further solidified the opinion that the President a failed businessman that is using the Presidency to try and keep himself afloat by using his position to force allies or those with special interests to invest in his properties. Even worse yet is that Trump reportedly only pays $750 in taxes for the last two years, less than the average minimum wage employee and was under fire as a result. The Trump administration has denied these claims but has refused to officially release the President's tax information.
Hope that you still remember that debate cause we're still reeling from it, the Discord banter was amazing too, just us next time for the VP debate. Overall, the situation on the 29th quickly fell apart as Trump repeatedly interrupted Joe Biden, set up a stream of false claims or attacked moderator Chris Wallace. Biden who spoke calmly for the majority of his time and spoke directly to the American people regarding policy, only briefly got fed up and asked Donald Trump to "Shut up, man," a sentiment echoed by Wallace. When asked to denounce white supremacists, Trump instead requested that they stand up and keep a close eye on the polls. Biden's Big Mask energy came in handy throughout the week as Trump fell to the Coronavirus, despite claiming that he wanted both to get tested before they debate. It was later discovered that Trump had run late to avoid being tested.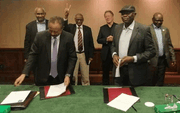 The transitional government of Sudan has agreed in a historic deal to separate Church from State. Sudanese Prime Minister Abdalla Hamdok and Abdel-Aziz al-Hilu, the leader of a rebel group, "Sudan People's Liberation Movement-North", had arrived in Ethiopia's capital to sign this accord and end violence in ravaged Darfur. Following the previous removal of Dictator Omar al-Bashir, this seems to be setting up a bright future for democracy in the region and allowing for peace to take over.
We may be called World News, but I personally like to venture outside the planet Earth once in a while and head to Mars. As a result, we have confirmation that several water bodies have been located near the South Pole of the Red Planet. This lends extra credence to the theory that there may very well be a large saltwater lake under the planet's surface which in turn can assist in discovering alien life in the universe. Let's just hope Space Force is ready to fight the xenos in case it tries to see our bodies or attempts to land in Japan.
Popculture News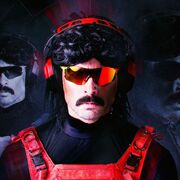 Popular streamer Herschel Beahm, better known under the online alias of Dr Disrespect has been banned from Twitch for as of yet unknown reasons. Twitch's official statement on the ban said "As is our process, we take appropriate action when we have evidence that a streamer has acted in violation of our Community Guidelines or Terms of Service. These apply to all streamers regardless of status or prominence in the community". Despite Dr Disrespect's best efforts to get a response from Twitch as what to the reasoning might be, he has yet to receive any answers. Luckily for Dr Disrespect and his fanbase, he has been able to stream on YouTube and will likely continue to stream in the near future.
Staying in the world of YouTube, vlogger Jenna Nicole Mourey, better known by her pseudonym Jenna Marbles, has announced that she is taking a break from YouTube after covering the controversy relating to old videos where she talked out against women who slept around, made insensitive jokes about Asians, and rapped while wearing 'blackface' (which was just a tan) and a pink wig to impersonate Niki Manj. Jenna's boyfriend Julien Solomita confirmed via Twitter that he would be taking a break from his own channel and that it was unknown if and when they are returning to YouTube.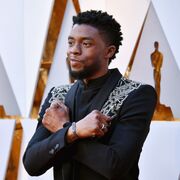 Chadwick Boseman, best known for his role as Black Panther in the Marvel Cinematic Universe series of movies has died due to complications related to colon cancer on August 28, 2020. Boseman was diagnosed with stage III colon cancer in 2016, though never spoke publically about his illness. Because of the positive impact Black Panther made on the African-American community and the recent riots in response to the killing of multiple black men by the police, many were devastated by the news with several notable athletes, politicians, actors, and musicians expressing their sympathy for Boseman's family and his fans. As to what will happen to the Black Panther series is as of yet unknown. Rest in power, king.
The Super Smash Bros. competitive community has been shocked by a string of sexual assault allegations. It all started when Troy Wells, better known as Puppeh, came out with a story regarding Cinnamon Dunson, better known as Cinnpie, who he claims to have had a sexual relationship with when he was 14 while she was 24 years old, which involved gaslighting, grooming, and emotional abuse. Another pro player Glyphmoney has claimed that he too was sexually abused by Cinnpie. Shortly after a number of other players came out with their own stories including Nairoby Quezada, better known as Nairo, Shiva, and D'Ron Maingrette, better known as D1. This has resulted in many of the accused being blacklisted from tournaments and the EVO tournament being canceled.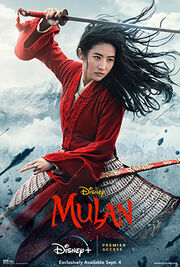 The live-action of the 1998 Disney animated film Mulan has been released and of course it sucked. Not only was yet another soulless remake of a beloved classic, but it failed to deliver on the promise of a movie true to the spirit of the poem it was based on. Despite featuring an all Chinese cast of actors, it was written and direct by white people, leading to numerous cultural inaccuracies. Combine that with the fact that Mulan herself has no character arc, bland side characters, and the removal of bisexual icon Li Shang, and you got yourself a bad movie. But that's not all, main actress Yifei Liu has expressed support for police violence against the Hong Kong protestors, you have to pay to see it ontop of your Disney+ subscription, and Disney thanked a Chinese government department that is overseeing the oppression and cultural genocide of the Uyghur people. In short, don't watch this movie and Disney supports genocide.
Controversial YouTuber Calvin Lee Vail, better known as LeafyIsHere, has been banned from the platform after making a series of videos criticizing Twitch streamer Imane Anys, better known as Pokimane. While some of his fellow content creators rejoiced over his extermination, others were worried critized YouTube for banning him without warning and feared that more YouTubers could be banned without warning in the future.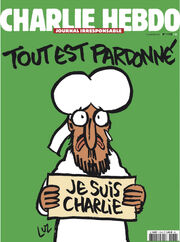 Satirical French newspaper Charlie Hebdo has announced that they are once again releasing cartoons criticizing Islam and the prophet Mohammad that sparked the violent protest and mass shooting of five years ago. In response an 18-year-old Pakistani known as Ali H. attacked the former Charlie Hebdo office but was soon arrested alongside six other suspects thought to be connected to the attack.
Much to the surprise, and joy, of many Steve from Minecraft has been revealed to be the latest DLC fighter for Super Smash Bros. Ultimate and is to be released the 14 October. As seen during the reveal trailer and Sakurai's breakdown of the character, Steve's moveset is entirely based on Minecraft mechanics, including mining resources, crafting and placing blocks. Besides Steve, Alex, a zombie, and an enderman will be added as alternative skins.
Battle of the Season
It is that time again, Battle of the Season! Users get one week (or longer if needed) to nominate their favourite battles that were written between July and September 2020. A battle needs three nominations to be eligible for the final poll. Users can't nominate their own battles. After the time is up a poll will be posted where users can vote for their pick of Battle of the Season. Good luck everyone!
Community content is available under
CC-BY-SA
unless otherwise noted.