About me
I'm a pretty big contributor on The Deadliest Warrior wiki, who finally decided to come over here, at the suggestion of The Deadliest Warrior.
When I make a reality match, I'm determined that people make valid and true arguments when trying to decide a winner. Just saying the warrior name will not count towards the final descesion, also if you say somthing like a warrior's weapons are more accurate, it will not count if I discover that it's not true.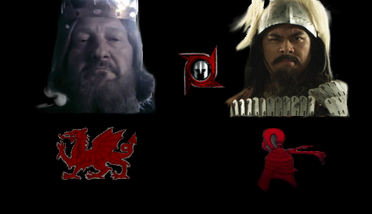 The Sundays Time Man of the Millennium Poll Results
The Sundays Times took a unique poll to decided the most influential people of the last Thousand years. The poll was not voted on by the general public, but rather world leaders, artists and scientists on who had the the biggest impact in the past Thousand years. I was pleasantly surprised to see who made it into the top 10 at number 7, beating out Newton, Lincoln and Galileo.
1. Johann Gutenberg
2. William Shakespeare
3. William Caxton
4. Leonardo da Vinci
5. Elizabeth I
6. Michael Faraday
7. Owain Glyndŵr
8. Sir isaac Newton
9. Abraham lincoln
10. Galileo

Merits