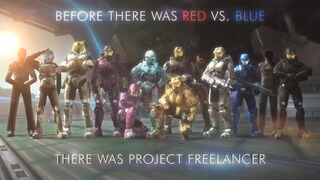 This is your user page. Please edit this page to tell the community about yourself!
About me
I'm a Deadliest Warrior fan, I barely foundd out about this tie about a few monhs ago. About me, umm I like anime, some manga, and machinimas (i.e. Red Vs. Blue here in the poster).
Badges
Battles I've Written
Project Freelancer vs COG Team
O-Ren Ishii vs Hanna Heller
Highschool of the Dead Gang vs SSS Group
UNSC vs The Holy Britannian Empire
The Blood Gulch Squads vs RED Team
Community content is available under
CC-BY-SA
unless otherwise noted.