"

The person that you will spend the most time with in your life is yourself, so try to make yourself as interesting as possible

— Unknown

"
It has been

5 May 2012 02:11 UTC

This message will be displayed if the timer does not show up (like if you do not have javascript enabled on your browser)

since I started editing on Deadliest Fiction!
| | | |
| --- | --- | --- |
| " | What did I say about being a whiny bitch? | " |
I'm Cfp, as you likely know by my user name. I consider my two greatest passions in life to be history and film. Other than that, really isn't much to be said about me.
A helpful link to my sandbox.
"

I hereby declare that we have Spaghetti Tuesdays...on Wednesdays

— Hershel Greene

"
"

He a little confused, but he got the spirit.

— Will Smith

"
"

That son of a bitch, he actually did it.

— Dr. Ian Malcolm

"
"

I'm gettin' too old for this shit.

— Roger Murtagh

"
"

You're still here? It's over. Go home.

— Ferris Bueller

"
"

Brick was a great man and I will miss him so much and I will not rest until I find his killer.

— Brick Tamland

"
"

Every man a king!

— Huey Long

"
"

I bet we'd make a great team if we worked together.

— Akechi Goro

"
Collabs
"

No one touches Oghren's junk and lives!

— Oghren

"
"

That's my credo. No ragerts

— We're the Milers

"
| | | |
| --- | --- | --- |
| " | I will write a game, and there will be a recurring plot point with the main character checking the internet and getting mad at the cfp motherfucker cuz he's dumb. | " |
| | | |
| --- | --- | --- |
| " | Captain America creating a film so jam-packed with American patriotism that it would give Reagen's ghost a boner. | " |
| | | |
| --- | --- | --- |
| " | Y'all motherfuckers ain't got nothing better to do, but make anime, fucked up ghost stories and turn sushi into porn stars. | " |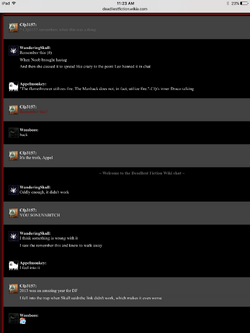 Me and Skull remembering the golden age of DF chat
I present, the Celebrity Hunger Games!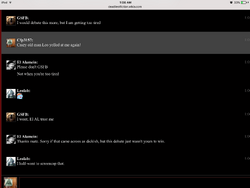 EA is a savage!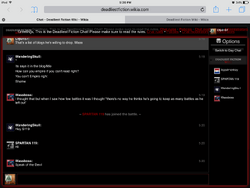 A wild S119 appears out of nowhere!!!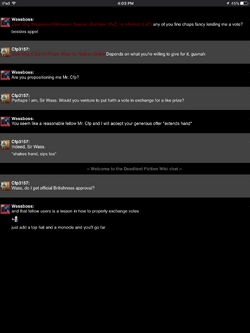 A kindly citizen gives me official British citizenship
"

PRAISE SKULLY AND HIS GAINS!!!

— Various

"
Skully: SKULLY OF STRONK
Wass: BRITISH STRONK
Cfp: ASIAN STRONK
Waffle: BREAKFAST STRONK
Pach: MEXICAN STRONK
Leo: SATUROS STRONK
EA: WW2 STRONK
Milen: BULGARIAN STRONK
BG: AUSTRALIAN STRONK
Appel: DUTCH STRONK
Beastie Boi: WILDMAN STRONK
Affectos: WHOLE GRAIN STRONK
MD33: MEDICAL STRONK
Drayco: FIRE TRICKSTER STRONK
Alock: AL COCK STRONK
Elgb: PSYCHO STRONK
Spartan: 300 STRONK
Battles: HARBORMASTER STRONK
Lassy: DEVIL STRONK
AnnihilationNation: APOCALYPSE STRONK
Sabre: WALRUS STRONK
Arrow: DAD STRONK
Thundr: LIGHTNING STRONK
Aaron: DARGOOBORN STRONK
Astro: CREATOR STRONK
Noob: ELITE STRONK
DV: ALIEN STRONK
FTS: SLAYER STRONK
Omni: SPORTS STRONK
Weew: GULLY STRONK
Undead RVD: ZOMBIE STRONK
J80: TOJO STRONK
Hayden: EDIT STRONK
LB: TRAIN STRONK
Silence: QUIET STRONK
Anon: FACELESS STRONK
Community content is available under
CC-BY-SA
unless otherwise noted.