Moderator applications are currently:
CLOSED
Socializing is Key, Make Sure You Do it Right!

This is a talk page, please press "Add Topic" instead of "Edit this Page" when communicating. If you wish to reply to a user use the "Edit" option, but please leave your signature behind your response
---
I would like to become a chat moderator.

I've always wanted to become a bigger part of the wiki, and it would be a great pleasure to become a moderator.
GRUBLachieGRUB 22:59, July 2, 2011 (UTC)
A position of authority is one that needs to be handled with great care, responsibility, and fairness, and I find that my role in this position of Chat Moderator would benefit all those involved. As an adult, I have experience on the job and with my son (wink wink) on how to solve a conflict whether it be a process with a lot of listening and talking or a situation where the offender needs to be "put away" for some time. I could distinguish the difference between the two (giving a fair warning for both before I take action) and act appropriately and swiftly in both situations.
I want only the best for this Wiki (evidenced by the fact that I let my own trial go for the sake of the time of our Admins and to possibly gain the trust of those who had lost it in me). If you let me have this position of Chat Moderator, I promise to each and every one of you and to myself that no one will be let down. The decision is up to you, but my age experience, conflict resolving abilities, and care for this Wiki make me an optimal candidate.
Let's make this Chat Room a little better by letting me take care of it! Let's make this the DEADLIEST chatroom watched over by THE DEADLIEST WARRIOR!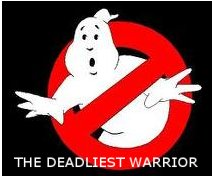 23:38, July 2, 2011 (UTC)
I would simply like to do something of importance for the wiki. I'm not sure what else to write. Feel free to decline Richard Starkey http://deadliestfiction.wikia.com/wiki/User:Richard_Starkey 01:48, July 3, 2011 (UTC)

Hope I can do this! I really want to do something well on the wiki, so yeah. I also like having responsibility (like when I was the strategist with my friends on mw2, and we called in a nuke.) COD epicness aside, its seems like a cool thing to do.
Codgod's AUG slaying warehouse is now open! All noobs get in free... with a free date with the grim reaper. 00:55, July 5, 2011 (UTC)
I think i might run for a Chat Moder when i get 6 battles up. I fufilled all requirments but having 5+ battles. I know im a newbie but its worth giving a shot. La$m00r3 07:19, August 18, 2011 (UTC)